Welcome to my place on the web.  This is a personal page. It is for the enjoyment of my family and friends. My hope is this site will be dynamic not static. When you are here check out my links and follow me on Facebook as well as Twitter.  Come back soon!
George McKinley (Pete) Durden, Jr.,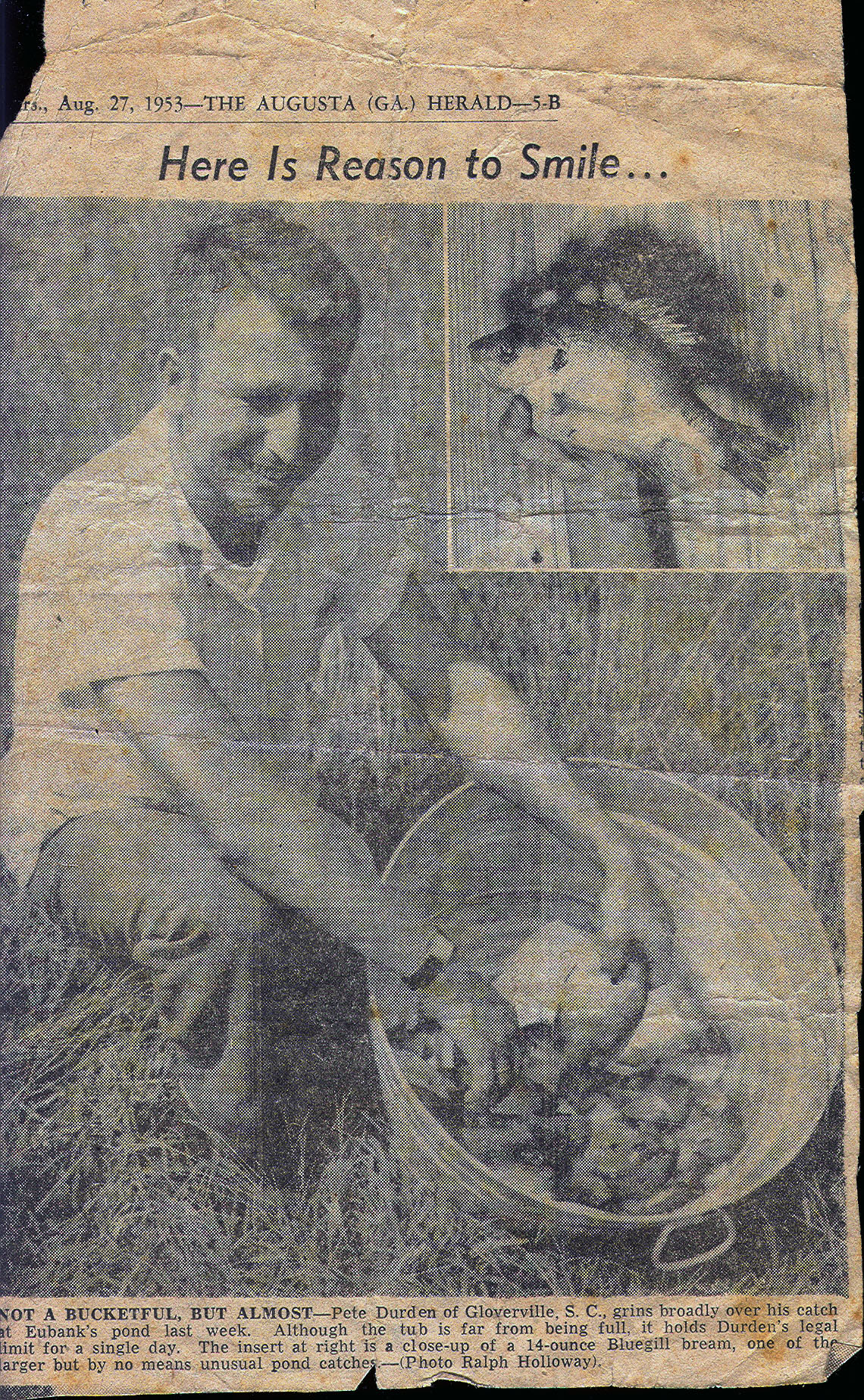 age 83, of Warrenville, S. C., beloved husband for 62 years to Jean Stinson Durden and son of the late George M. Durden, Sr. and the late Gertrude Youmans Durden, entered into eternal rest on Sunday, December 5, 2010. In addition to his wife, he is survived by a daughter and son-in-law, Linda Durden Dean and Robert Dean; a son and daughter-in-law, Johnny M. Durden and Nancy Rieker Durden; Grandchildren, Carly Dean Kirkley, Cory Dean, Cassie Dean, Elizabeth D. (Michael) Greene, Cheryl Durden, John Durden and three great grandchildren. He was born in Wrens, Georgia but has been a lifetime resident of Aiken County, S.C. He was retired from United Merchants/Valchem Divison. He served in the US Navy during World War II. He was a life member and Past Master of Star Lodge #99 AFM, 32 degree Scottist Rite Mason and member of Jamil Shrine. He was a member of St. John United Methodist Church in Graniteville.